2020 The 3rd International Conference on Nano Science&Technology (ICNST 2020) will be held in Osaka, Japan during August 18-20, 2020.
ICNST 2020 focuses on the fascinating nano-world, mesoscopic physics, analysis with atomic resolution, nano and quantum-effect devices, nanomechanics and atomic-scale processes and so on. ICNST 2020 is aiming to convene experts around the world to present their research works and discuss the present hot topics in the field of nano science and technology. ICNST 2020 will be held every year to make it an ideal platform for people to share views and experiences in nano science and technology and related areas.
Important Notice: The conference committee is closely monitoring the situation of COVID-19 pandemic. Currently, ICNST is planned to be held as scheduled. Except for oral/poster presentation onsite, the conference now accepts online/video presentation. Delegates who could not attend the conference because of travel restriction from home country or visiting country, they can attend the conference online and make online/video presentation. ICNST will be broadcasted simutanously through web platform. The access to ICNST web platform will be offered to all the registered attendees. It's a difficult time for all! Please do take care and stay safe.
Publication
All submissions will be peer reviewed 2-3 reviewers, and the accepted papers after registration will be published
in
Conference Proceedings
, Indexed by
SCOPUS,
Conference Proceedings Citation Index—Science (CPCI-S) (Thomson Reuters, Web of Science), Chemical Abstracts etc.

We sincerely welcome you to attend ICNST 2020. There are 3 types of registration as following:
Full Paper Registration(Presentation and Publication): (Template)
Authors need to submit full paper before submission deadline, which will go through the preliminary review and peer review system. Review result will be sent out by the notification date. Accepted papers after registration and presentatioin will be included in the conference proceedings.
Abstract Registration(Presentation Only): (Template)
Prospective participants need to submit the abstract ONLY before submission deadline. The conference committee will perform a brief review, and results will be given around one to two weeks.
Listener Registration(No publication/presentation): (Register Now!)
You're simply required to fill out the information online for listeners and proceed with the payment before registration deadline. We'll contact you after we reviewed the registration.



Technically Supported by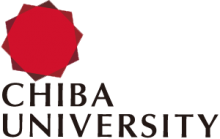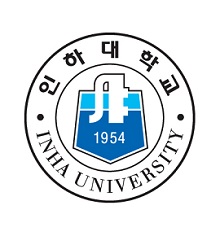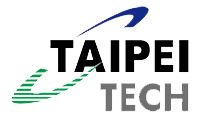 The cookie settings on this website are set to "allow cookies" to give you the best browsing experience possible. If you continue to use this website without changing your cookie settings or you click "Accept" below then you are consenting to this.